Friends,

I hope you are all keeping warm during this icy winter. We have some great updates that I'd like to share with you.

We broke ground. As you might have seen, Kenya was undergoing a challenging political climate over the past few months. The incumbent, President Uhuru Kenyatta, was running against a notable political rival in Raila Odinga. The elections in 2007 sprouted some of the worst political violence in history. The 2013 elections were much more peaceful but, with allegations of corruption and wrongdoing, the initial stages of the 2017 elections were beginning to look similar to those a decade earlier. Fortunately, it looks like calmer heads prevailed and the maturity of Kenya as a country showed with a relatively safe election period.

Nevertheless, the community wanted to wait until after election violence concerns subsided prior to retrieving materials from Nairobi to build the first geothermal water system we mentioned in the previous update. As a result, this took longer than expected. We sent over the first ~$2,000 USD on 9/19/2017. The water condenser materials were purchased on 12/19/2017. Construction is about to begin following additional delays (Christmas/New Year Holiday) in addition to an under-budget of approximately ~$200USD which we need to transfer over this week.

An update on costs and donation balance is below:
The Community Board in Kisharu decided to use the first ~$2,000 in the manner described above. Lesinko Sipitiek and Esther Tuken's families did not have enough money to send them to secondary school. Esther's payment was for her last year of school. She's expected to take exams this year in order to enter into university. Lesinko has one year left. Both performed fantastically.

The Board is expected to meet again this week to decide on the next project in addition to the % of donations which will be allocated towards the sponsorship of children in desperate situations. This is expected to be a minor % since they expect sustainable projects to begin covering these costs at least partially. Depending on water conditions, they may decide to choose another geothermal water system as their second project.

Note that the 6,000 KSH for the water tank is solely transportation as the tank was generously donated by a local church. Tanks like these can cost upwards of 100,000 KSH.
Additionally, Daniel Sempui and I are experimenting with another project focused on the purchase and sale of livestock. For a proof of concept, I deposited 55,000 KSH (550 USD) for which Daniel and I purchased 11 sheep. Since the dry season is over, the sheep were purchased inexpensively. They'll be raised by Joseph Tanin within his existing flock. For this, he'll be paid 8,000 KSH for 4 months in the form of flock rent. We're expecting to sell the sheep at 150% to 200% original cost within 4 months. If this is proven successful, we'll raise additional funds for additional investments. All profits will stay in Kisharu and will be used to compliment future projects. Note that the current pool of donated funds will not be used for this segment. Additional business models are being considered by board members.

In conclusion, thank you all for your time and continued support. We hope to iron out strong proof of concept with these projects so that we can compete for larger grants and raise larger donation sums. As always, don't hesitate to reach out with any questions and I'll continue updating everyone as we progress.

All the best,
David
Crater Creations Donations Spend
Crater Creations Livestock Business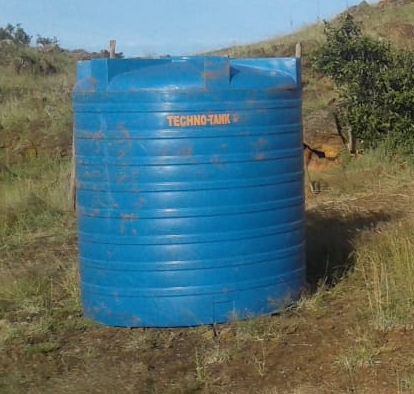 Transportation of the Water Tank to Kisharu
Materials for the Geothermal Water Pipeline
Kisharu community members